Welcome to the Official Website of Lower Frederick Township
Montgomery County, Pennsylvania





       

Current

News &

Notices
NOTICE: Street sweeping to begin April 13th in Lower Frederick Township.  Roads in Spring Mount are scheduled to be swept first, residents in this area are asked to remove vehicles from the roads between 6:00 am and 4:00 pm.  Street sweeping will continue throughout Lower Frederick for the rest of the week.  Thanks for your cooperation. 
Lower Frederick Township will be using an online platform for Township Meetings during the Covid-19 Pandemic. 
Click HERE for instructions on how to view and participate in the meetings.
April 1, 2020:   Today is Census Day 2020!
Make sure you and your family are counted. It has 10 questions and takes only 10 minutes to fill out. The results are used to determine how many seats in Congress each state gets, and is mandated by our Constitution.
  **  Click HERE  to get started  **

The U.S. Constitution requires a census of all residents in the entire country every 10 years. The census counts every person living in the U.S. once (and only once) in the right place. You are counted based on where you are living on April 1, 2020.  


Local Earned Income Tax Filing Due Date Extended –
Berkheimer Tax Administrator has extended the local filing date to
July 15, 2020, matching the State and Federal filing extension:
https://www.hab-inc.com

Re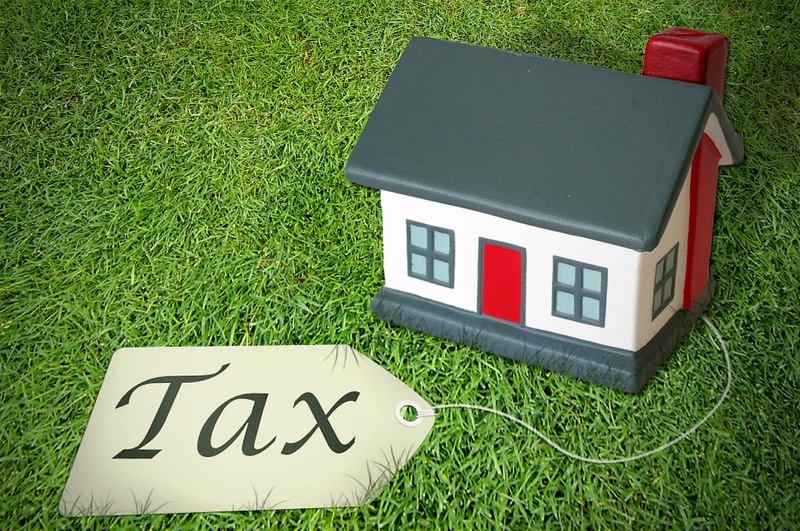 al Estate Tax Discount Period Extension – The Township has received authorization from Montgomery County to extend the "discount" period for the payment of the 2020 Real Estate taxes from April 30th to May 31st. A resolution to approve the extension will be on the Board of Supervisors' April 7th agenda.
The extension is being made to help reduce the financial burden on residents during the current COVID-19 crisis.
The upcoming p
rimary election has been rescheduled to June 2nd so Pennsylvania can focus on fighting the spread of COVID-19.
NEW DEADLINES:
📋 May 18 to register to vote: Register.VotesPA.com.
📬 May 26 to sign up to vote by mail ballot: VotesPA.com/ApplyMailBallot.

3/23/2020: At his 2:00pm press conference Governor Wolf announced a "Stay-At-Home" order for Montgomery County. He is asking that everyone stay at home except for essential needs. If we all work together to comply with this request we can help to slow down the spread of the Covid-19 virus. More information to come as it becomes available.

Lower Frederick Township administrative staff will begin working remotely Monday, March 23. We will be available by both e-mail and phone. If you need assistance from the township please call us at 610-287-8857 or email: manager@lowerfrederick.org or
bonnie@lowerfrederick.org 
We will be available to help you. We hope that everyone is heeding the warning from the CDC and health departments.
If you are able, stay home & safe during this difficult time.

Lower Frederick Township Parks – Closure Notice
effective immediately & until further notice
 
This communication serves as status report for the Lower Frederick Township Parks. The Township's goal is to encourage recommended social distancing and discourage the congregation of groups of people during the COVID-19 situation.
Below is a list of park and park amenity closures:
– All playgrounds and basketball courts within LFT parks are closed until further notice. These facilities are the ones most likely to allow spread of the virus and do not encourage social distancing.
– All restroom facilities (portable toilets)
– The Cuddy Park dog park is closed.

Due to recently confirmed presumptive cases of the Novel Coronavirus (COVID-19) in Montgomery County, we wanted to provide you with links to the County Health Departments web and Facebook pages so that you can keep yourself informed: 
         https://data-montcopa.opendata.arcgis.com/pages/covid-19
Please make sure that if you have any symptoms you call your health care provider and talk with them. The CDC and Pennsylvania Department of Health both emphasize that the best way to prevent the spread of Coronavirus is to practice these good health habits:
• Stay home when you are sick, except to get medical care.
• Cover your coughs and sneezes with a tissue, then throw the tissue in the trash.
• Wash your hands often with soap and water for at least 20 seconds, especially after going to the bathroom, before eating, and after blowing your nose, coughing, or sneezing.
• Avoid touching your eyes, nose, and mouth with unwashed hands.
• Clean frequently touched surfaces and objects daily.


| | |
| --- | --- |
| | Lower Frederick Township is seeking volunteers to fill two remaining vacancies on the Parks and Recreation Board.  Interested residents can contact Mark Hudson, Township Manager, via email at manager@lowerfrederick.org or by calling the Township office at 610-287-8857.  |

| | |
| --- | --- |
| | Montgomery County has released their Household Hazardous Waste Recycling Program Schedule of Events.  CLICK HERE  to view the schedule flyer and other links detailing information related to  this program.  |

Need help with how to properly install your child's car seat?


Goodwill Ambulance in Pottstown does monthly car seat inspections at their station in Pottstown.  Click HERE to view available dates/times and register online.  You may also contact Tammy Naftal at 610-327-7145 to schedule an appointment. 
The EPA requires community water systems to deliver a Consumer Confidence Report (CCR), also known as an annual drinking water quality report, to their customers each year by July 1st. These reports provide Americans information about their local drinking water quality.  Your CCR can help you make informed choices about the water you drink.

Click on the image to view the 2017 Annual Drinking Water Quality Report from Schwenksville Borough Authority.